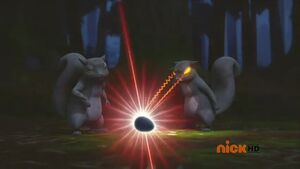 Two squirrels (vocal effects provided by Kevin Michael Richardson and Jeff Bennett) are two characters seen in the episode It Came...on a Field Trip. One of them had eye lasers. It's implied that Sqweep's theory that squirrels were Earth's dominant life-form was based on these two.
Ad blocker interference detected!
Wikia is a free-to-use site that makes money from advertising. We have a modified experience for viewers using ad blockers

Wikia is not accessible if you've made further modifications. Remove the custom ad blocker rule(s) and the page will load as expected.