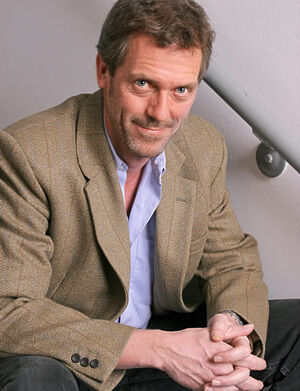 James Hugh Calum Laurie (born June 11th, 1959) and better known by his stage name, "Hugh Laurie" is a British actor, comedian, writer, musician, and director who gained fame in his native England by starring in the 1980s comedy series, "Blackadder" while performing sketches with his good friend and comedy partner, Stephen Fry.
In the late 1990s, Laurie played Mr. Frederick Little in the Stuart Little movies before gaining international fame as anti-social yet medically gifted genius doctor, Gregory House on the American TV medical drama, "House M.D".
Laurie was the 1st performer of Dr. Cockroach in the Monsters Vs. Aliens franchise.
Ad blocker interference detected!
Wikia is a free-to-use site that makes money from advertising. We have a modified experience for viewers using ad blockers

Wikia is not accessible if you've made further modifications. Remove the custom ad blocker rule(s) and the page will load as expected.