Conrad Vernon is a director, voice actor, and writer who has worked on several DreamWorks films. He is best known for voicing the Gingerbread Man in the Shrek films, Mason in the Madagascar films and for directing Shrek 2.
Vernon directed
Monsters vs. Aliens
, and performed the voices of
Mrs. Dietl
and
Insectosaurus
.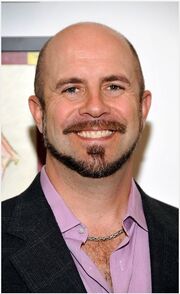 Ad blocker interference detected!
Wikia is a free-to-use site that makes money from advertising. We have a modified experience for viewers using ad blockers

Wikia is not accessible if you've made further modifications. Remove the custom ad blocker rule(s) and the page will load as expected.